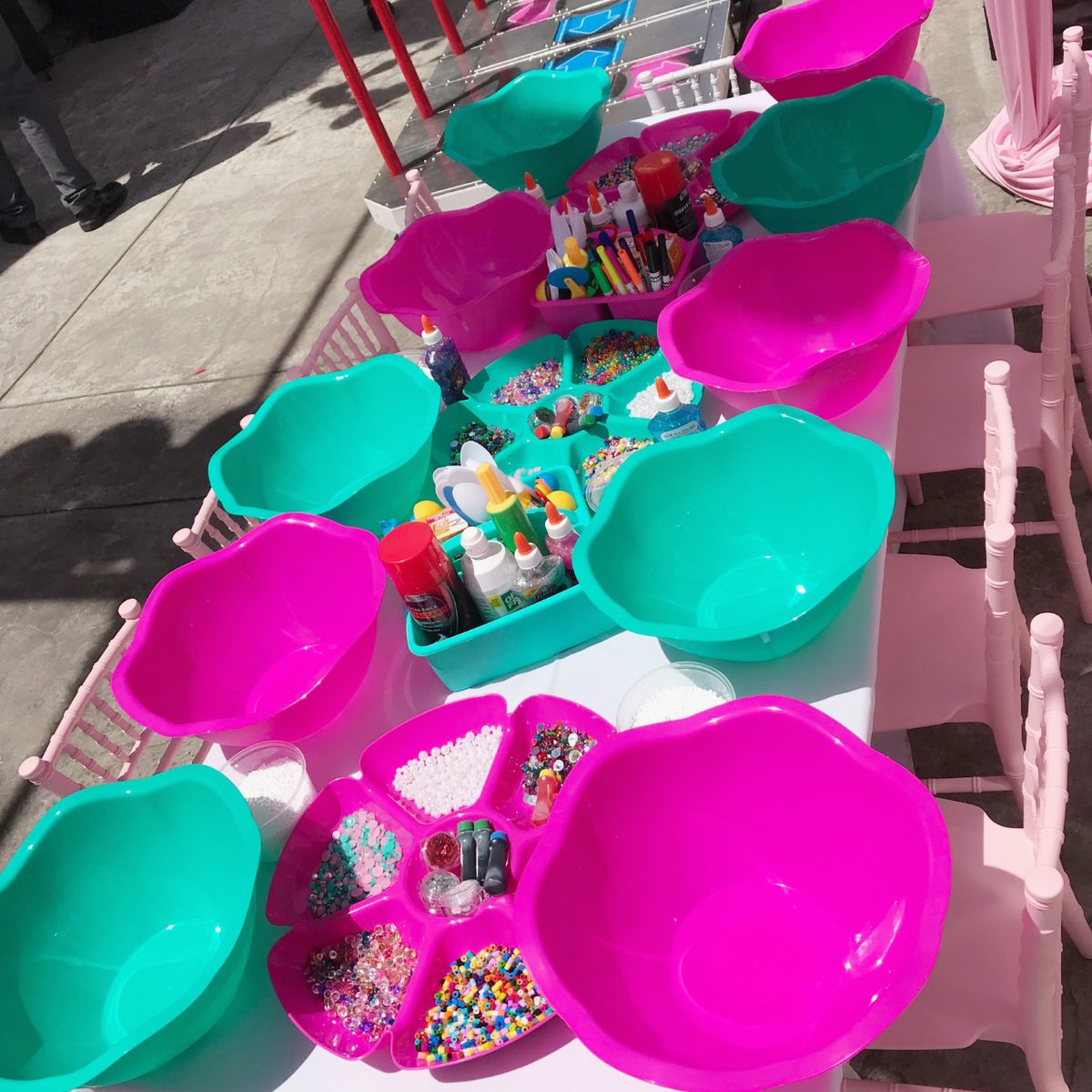 Slime Time Party
$400 for up to 17 children
Each additional child is $10
1.5 hours
2 Party hosts
Slime making
Slime ingredients
Slime containers 16oz
Variety of slime decorations
Variety of slime glitter toppings
Variety of slime scents
Decorate slime containers
Smocks
Glitter tattoos
Setup and cleanup
SLIME is the CRAZE!! It's the best kind of messy, creative and always a blast! Kids love making slime, especially when they get to take it home! With our Slime Time Package, the kids can make their own SLIME color and also choose from a variety of materials they can put in their slime including: pom-poms, beads, glitter, foam balls and more! Children will have a blast rolling up their sleeves and diving into an assortment of gooey slime.
(*Additional Party Hosts might be added depending on the number of kids at no additional charge.)
Add more fun to your Party!
Additional Party Host $60
Additional ½ hour $75
Face Painting $175
Air Brush Tattoos $175
Balloon Twisting $175
Arts and Crafts
$250 for up to 17 children, each additional child $10
Sand Art
$250 for up to 17 children, each additional child $10
Spin Art
$250 for up to 17 children, each additional child $10
Cupcake Decorating
$250 for up to 17 children, each additional child $10
Playdough and Bubbles Party
$200 for up to 17 children, each additional child $8
Candy Art Party
$250 for up to 20 children, each additional child $10
Cookie Decorating
$250 for up to 17 children, each additional child $10
Spray Paint and Patch Party
$250 for up to 17 children, each additional child $12